As many of you have seen in the news, Haiti is once again in crisis after the assassination of President Jovenel Moïse earlier this month.  
The recent political upheaval is a stark reminder of why we created Music Heals International — to foster resilience in the face of trauma through the power of music. Our mission remains unchanged and more relevant than ever.  
With longtime partners, CORE and Little Kids Rock, we are working closely with our Haitian colleagues to determine how best to support our students and deliver programming safely amidst the ongoing political instability and pandemic. Teach to Reach, the peer-led, small group music classes we launched in 2020 demonstrated the agility of our program and staff, and we will adapt to these new circumstances as we did last year. As we move forward, we plan to offer our music summer camp to children in the community who can safely walk to classes. As always, our top priority is the safety and wellbeing of our wonderful students and staff, and no crisis will ever change that. 
During these uncertain times of multiple crises, MHI's program provides children a lifeline of hope to lean into. Your donation makes this possible. Thank you for standing with MHI to support our students and staff and ensure a brighter future for Haiti. 
A song of hope and resilience from MHI students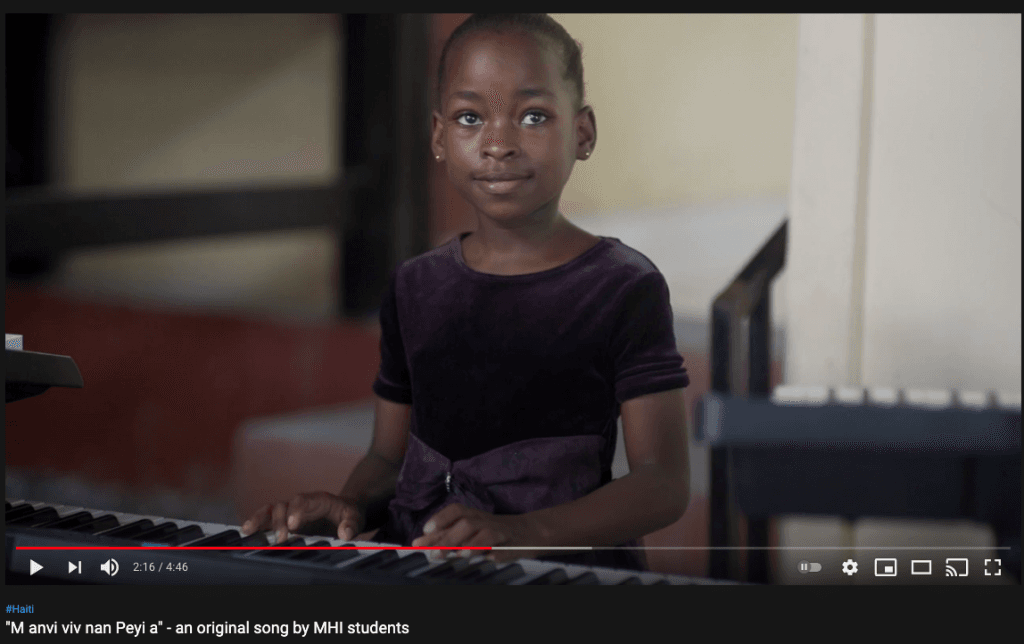 Our incredible students wrote and recorded an original song called "M anvi viv nan Peyi a" (translated to "I want to live in my country") about the political turmoil they face growing up in Haiti. It's a touching, honest song that responds to the current unrest and laments how much young people miss their lives before lockdown. It's also a response a powerful example of how MHI has given students the tools to express themselves through music.

To watch the music video, visit: https://youtu.be/_BRcwW8RaPs