Strength Through Music
Inspiring Achievement, Resilience & Creativity
Learn about what we do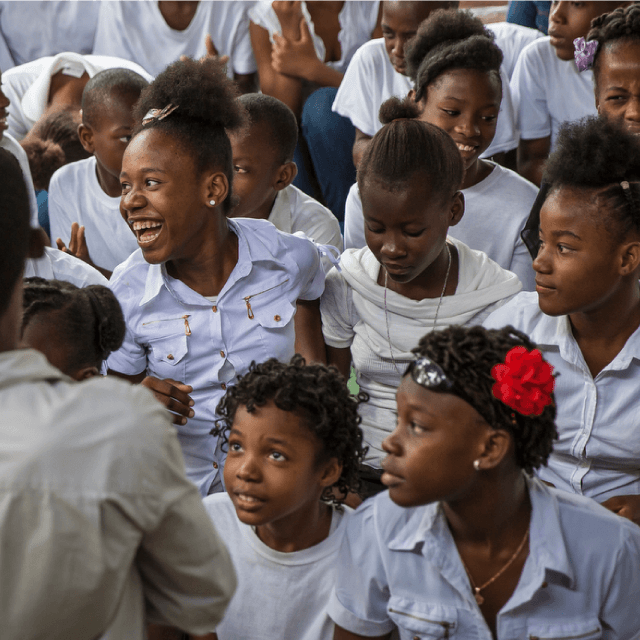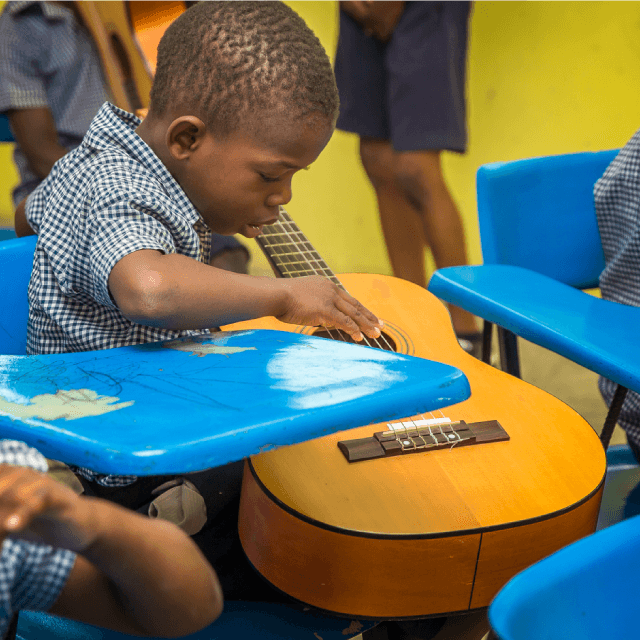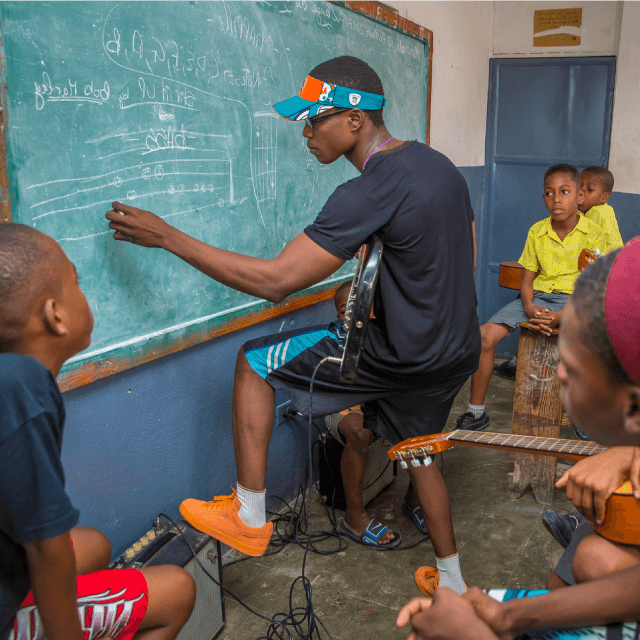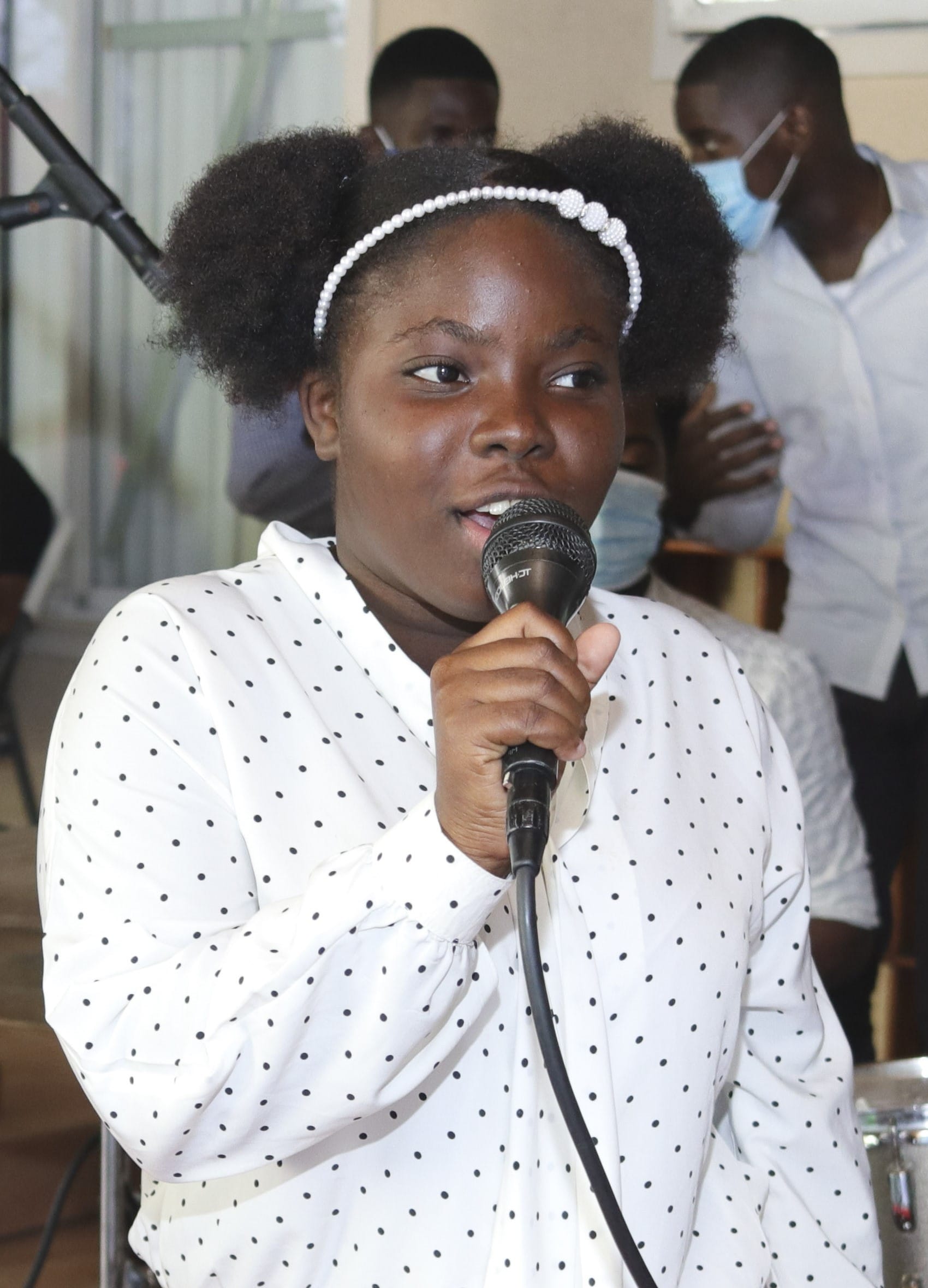 Music Changes Lives
Meet Esther
With so many talented and engaged students growing up with our program, we launched Teach2Reach to train advanced students in Music Will's Modern Band approach. Through this initiative, youth have the opportunity to become certified music instructors and teach neighborhood children in 1-on-1 and small group settings. 
One of these Peer Mentors is keyboard player Esther. She has participated in the Plezi Mizik – Composing Futures program in Haiti for 5 years and is a member of the all-female band formed by advanced students, Plezi Mizik au Feminin. At first, Esther was unsure if she could rise to the task of teaching younger peers: "I could not fathom that someone as young as me could be a mentor to other kids." But she quickly grew into her role as a Peer Mentor, organizing fun competitions in her groups to teach essential chords. "I want to be a role model for the kids," she said. "I want them to look at me and say: I want to be just like Esther. I want to be exactly like her." Overall, this experience has shown her the value of hard work and perseverance. "What I've learned is whether you are gifted or not, you can do great things." 
Learn More

Music Heals In Haiti
Though rich in culture, a history of troubled governance compounded by vulnerability to natural disasters has left Haiti the poorest country in the Americas. According to the World Bank, roughly 60% of people live below the national poverty line and nearly a quarter live in extreme poverty on less than $1.23 per day. Haitians also bear the economic and emotional impact of the severe destruction and human suffering caused by natural catastrophes this decade. Port-au-Prince's Delmas 32 community, where MHI works in partnership with J/P Haitian Relief Organization (J/P HRO), was devastated by 2010's 7.0 magnitude earthquake. After years of recovery, the focus has turned to longer-term development, which MHI contributes to through music education. Despite hardship, or perhaps because of it, the Haitian people remain committed to building a better life and celebrating it with music, dance and courage.
Learn More
Help Children Engage, Achieve, and Thrive
Give Hope. Give Music.
Your support puts the power of music to work transforming children's lives in Haiti, India, and Venezuela. Thank you!