Strength Through Music
Inspiring Achievement, Resilience & Creativity
Learn about what we do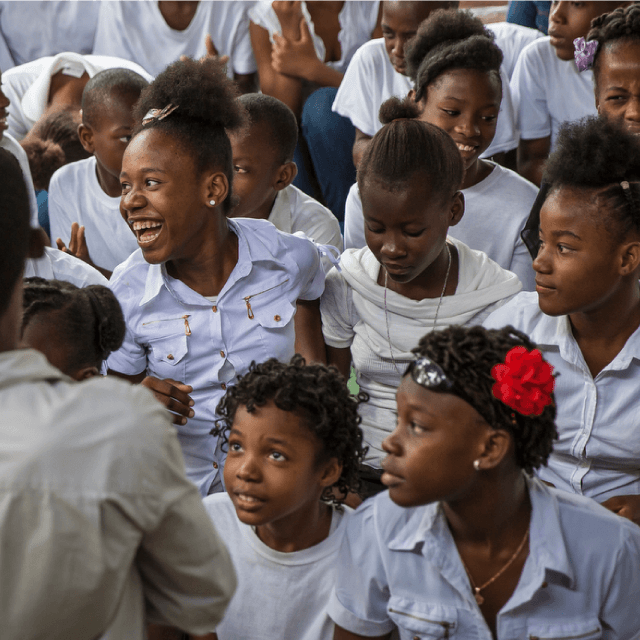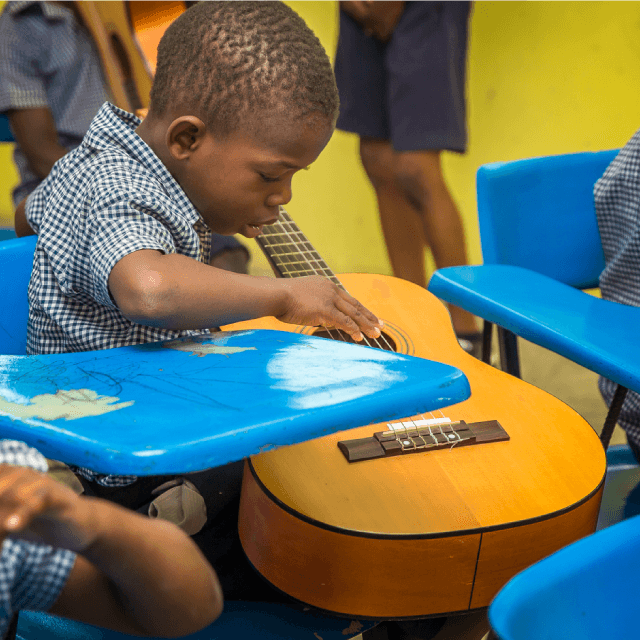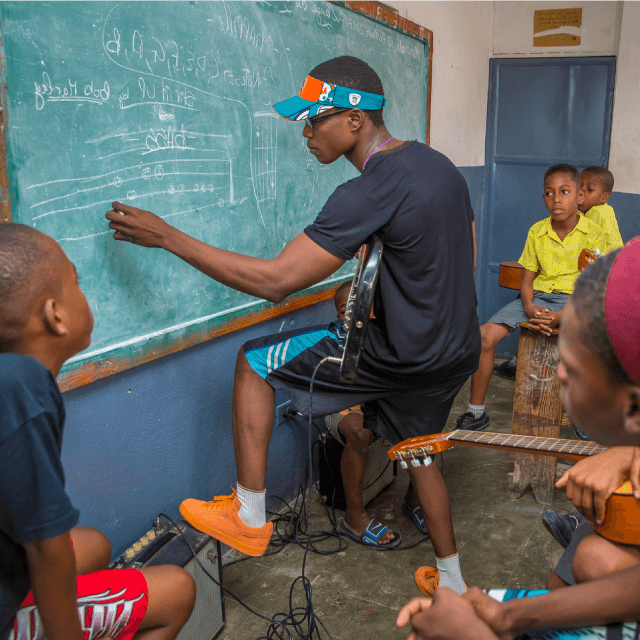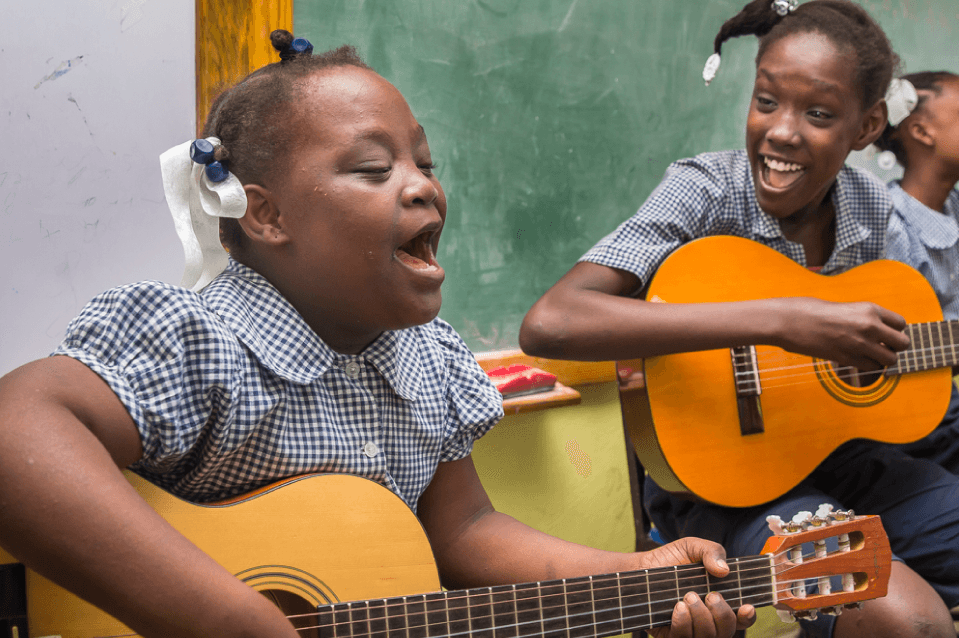 Music Changes Lives
Meet Eva Maria
Eva Maria is a tenacious young girl with Down Syndrome. Before she was able to speak, Eva could sing. "While taking Eva to kindergarten, we would pass by a church and she would drop my hand and run inside to sing," says Eva's father.
Since beginning school at J/P HRO's Ecole de l'Espoir in September 2015, Eva has made enormous progress. In addition to singing and playing guitar in music class and onstage through MHI, she has made strong improvements with her speech. Her father believes that MHI's program plays a crucial part in her intellectual and personal development.
Learn More

Music Heals In Haiti
Though rich in culture, a history of troubled governance compounded by vulnerability to natural disasters has left Haiti the poorest country in the Americas. According to the World Bank, roughly 60% of people live below the national poverty line and nearly a quarter live in extreme poverty on less than $1.23 per day. Haitians also bear the economic and emotional impact of the severe destruction and human suffering caused by natural catastrophes this decade. Port-au-Prince's Delmas 32 community, where MHI works in partnership with J/P Haitian Relief Organization (J/P HRO), was devastated by 2010's 7.0 magnitude earthquake. After years of recovery, the focus has turned to longer-term development, which MHI contributes to through music education. Despite hardship, or perhaps because of it, the Haitian people remain committed to building a better life and celebrating it with music, dance and courage.
Learn More
Help Us Empower the Children of Haiti
Give Hope. Give Music.
Your support enables us to put the power of music to work transforming children's lives. Thank you!