MHI Live in Concert!
Last month, our talented advanced students took the stage at the international PAPJAZZ Festival in Port-au-Prince. To relive the magic yourself, check out the full concert on YouTube here.
And what better way to learn about this wonderful experience than from the students themselves.
Students Reflect on PAPJAZZ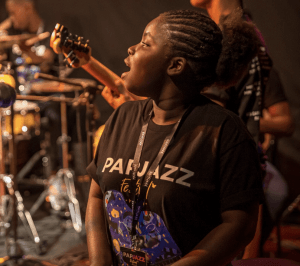 It was a huge experience for me, to play at the PAPJAZZ and to see how the audience really had a good time listening and interacting with us. They even sang along with us. I was so happy.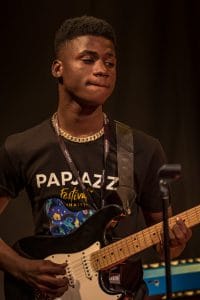 We made a lot of personal sacrifices to learn music and to be present in the classes. I will never forget this moment because I never thought that I would play, myself, in an international event. I thank God and also MHI for giving us this opportunity.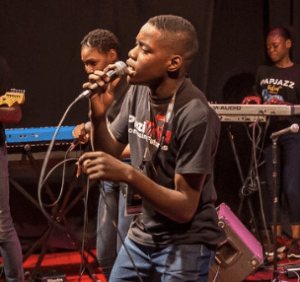 I felt it was a special moment for us. When we started, we were only playing in our community, and now we are performing in a festival for international musicians. I liked the way the audience reacted, they seemed very satisfied. And I felt proud of myself. To play in this festival, we had to practice more and raise our level of playing.